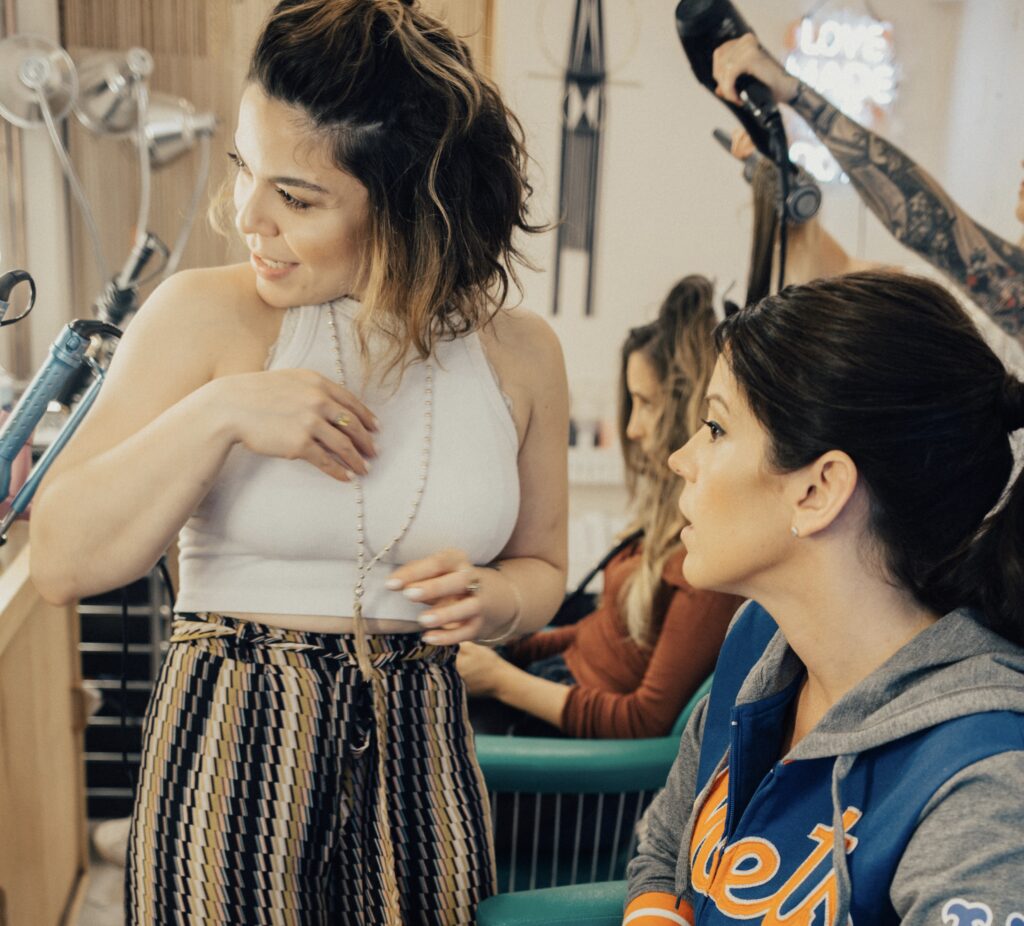 I strive to find beauty in all places, people, and things. It's my mission to share this gift with the world and share that which makes me happy.
When I first started working with hair, I worked with lace wigs in 2008. After my mother's death I made it my mission to help cancer warriors feel like themselves while they went through treatment. These wigs are now what are used on celebrities all over TV and the red carpet. Soon after, I landed a styling position with Bumble and Bumble which gave me the "bootcamp style" training I am still very grateful for today. The skills I learned at Bumble gave me the confidence to pursue my freelance career in 2012.
During the 5 amazing years as a freelancer I had the opportunity to work alongside some of the best hairdressers in the industry. I worked 13 consecutive seasons of New York, Milan , and Paris Fashion Week. I also joined photographer Laura Boyd at Own Your Sexy as head of the hair and makeup dept. Own Your Sexy won "Best of The Knot" for Boudoir Photography for 5 consecutive years.
In 2017, with all this wonderful experience I have gathered through the years, I opened Saint Rose. Saint Rose is an intimate 3 chair salon in Williamsburg, Brooklyn where I see my clients for haircuts, extensions, bridal trials, and other services I offer. I am deeply grateful for all the wonderful clients, colleagues, and people I have met along the way that inspire me and continue to do so. I am looking forward to what the future holds for me and my team.